New Mercedes-Benz S Class
Stand Out In The New 2022 Mercedes-Benz S-Class From Mercedes-Benz Of Flemington
The 2022 Mercedes-Benz S-Class is a stylish and luxurious sedan that effortlessly blends performance, technology, and good looks. The Mercedes-Benz S-Class is a top-rated luxury vehicle that is also considered one of the flagship models from the Mercedes-Benz lineup. With the Mercedes-Benz S-Class, you will find premium comfort, technology, and luxury on all trim levels. The Mercedes-Benz S-Class enters the 2022 model year fresh off a complete design change in 2021, which means it does not get significant updates for the new model year. However, the gorgeous sports car gets just enough modifications to show that it continues to carry on the brand's tradition of producing elegant and iconic vehicles.
Interior Design
A first-class interior is standard on the 2022 Mercedes-Benz S-Class, no matter which trim level you decide to get. High-quality materials and craftsmanship are notable details across the board. With the Mercedes-Benz S-Class comes an elongated dashboard that transitions effortlessly to a long center console. Taking center stage in the heart of the dashboard is a large 12.8-inch touchscreen interface. Nearly 30 buttons were removed from the dashboard in the previous model year, which gives the Mercedes-Benz S-Class a much more user-friendly design. Along with the large central display screen, another highlight is the fact that the infotainment system has a stunning and futuristic 3D effect.
Exterior Design
On the outside, the Mercedes-Benz S-Class has a luxurious exterior with many standard and optional elements. With a dozen paint colors to choose from, you have many options to give your vehicle a look that you're after. The wheels are available in three different sizes, colors, and designs to give you even more options for a custom look. The wheels start at 19 inches and range up to 20 inches for a more dramatic look and stellar performance. Sculpted LED lights are included on the back end of the Mercedes-Benz S-Class. You can choose between a black or a body-colored rear spoiler as well. Integrated turn signals are also a standard exterior feature to make your car more visible as you're driving at night or early in the morning in Readington, Washington, NJ, or beyond.
Safety
A broad range of safety aids are standard on the 2022 Mercedes-Benz S-Class. To keep you and your passengers safe from harm, Lebanon, NJ, area drivers will find a hands-free driving system that is updated frequently with over-air updates. The Mercedes-Benz S-Class also has a collision impact mitigation system. These features join a healthy list of other standard advanced safety aids that includes blind-spot monitoring, lane-keep assist, forward collision mitigation, and automatic high beams. A surround-view camera is available, and you can also order your car with traffic-adaptive cruise control.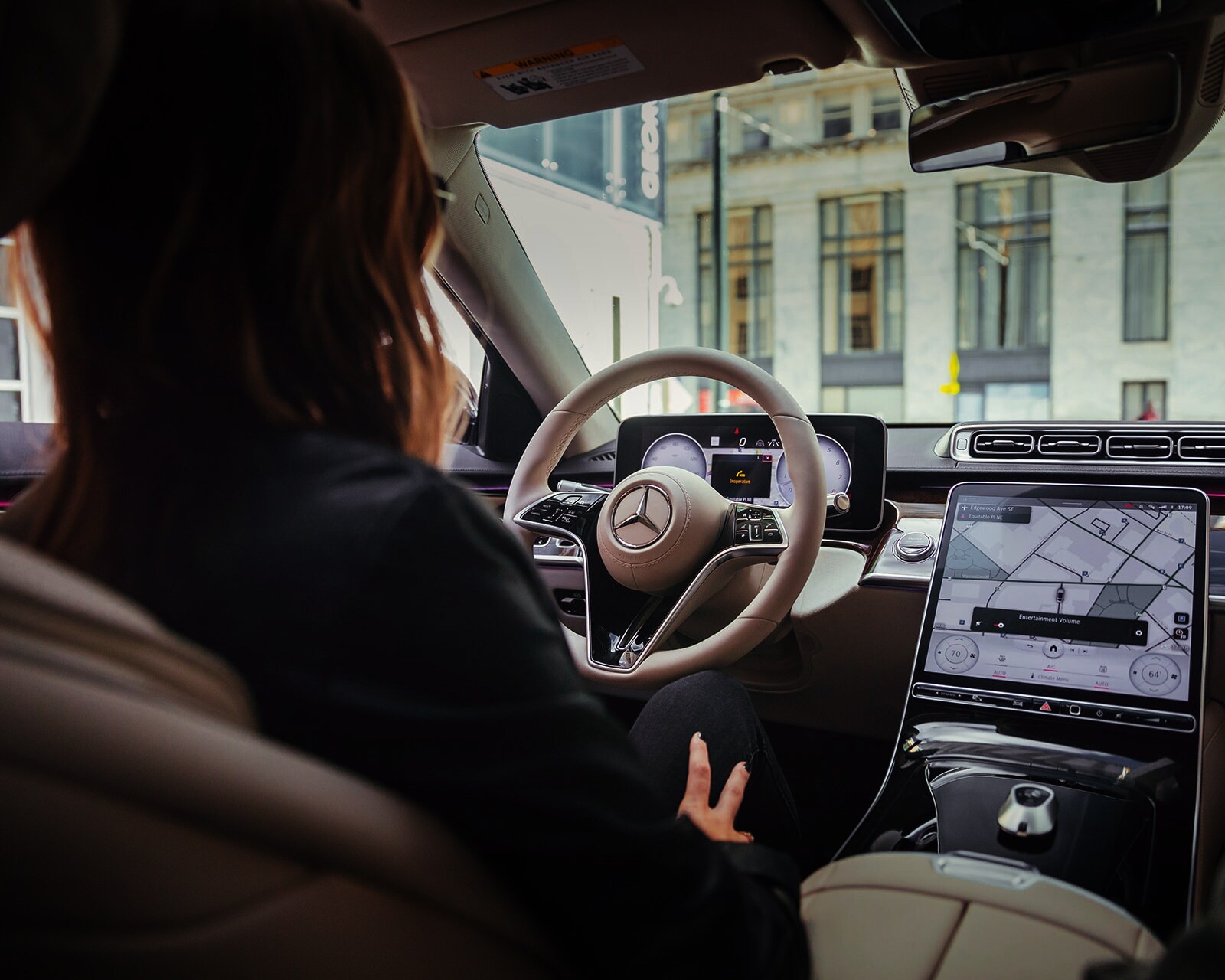 Technology
For technology, the Mercedes-Benz S-Class has you covered with many features. A wireless charging pad is standard, and you'll also get Android Auto™ and Apple CarPlay®. A large infotainment system comes with the vehicle as well, and all trims have integrated navigation. Massaging seats are a welcome addition to the top trim levels.
Performance
For performance, the base Mercedes-Benz S-Class model uses a turbo V6 engine, which provides up to 362-horsepower. A stronger engine capable of 463-horsepower with eight cylinders is an available upgrade for additional performance capabilities. You can also get a hybrid system that produces 469-horsepower in maximum power and about 20 miles of electric range.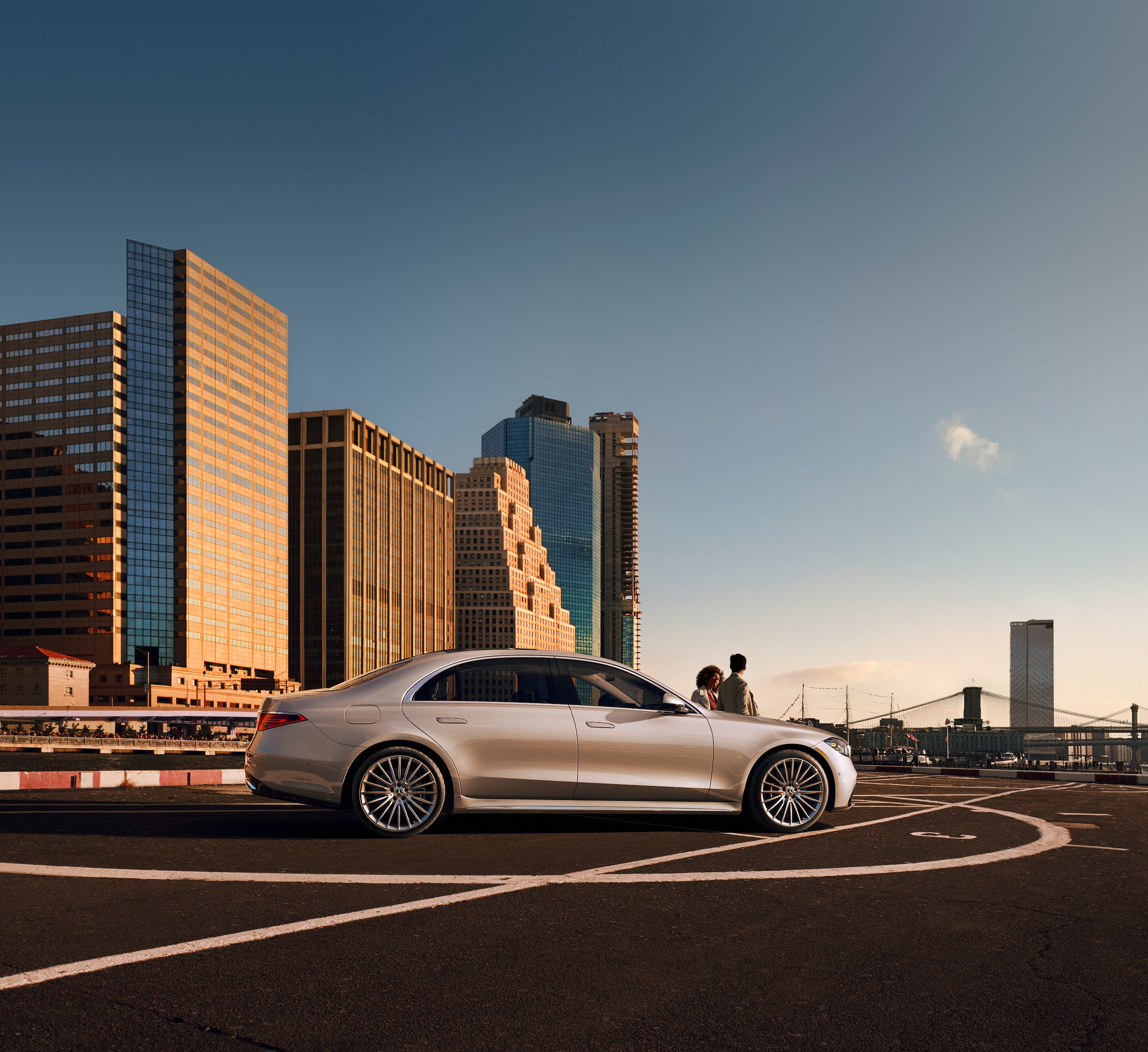 To find out more about the 2022 Mercedes-Benz S-Class, contact our Mercedes-Benz of Flemington dealership today. We'd love to help every Clinton, NJ, or Flemington, NJ, area driver find the perfect new 2022 Mercedes-Benz S-Class for them!